WHOLESALE BALLANTINES SCOTCH WHISKY FINEST, 12, 17, 21, 30 YEARS
Premium blended scotch whisky, holding the position of No.1 Scotch whisky in Europe and No.2 in the world. Blended from more than 40 single malts and 4 single grain ballantines whiskies. High-quality perfectly blended ballantines whisky available at JDDrinks EU. Whisky Price Manufacturers All Brands Whiskey Wholesale Price For Sale.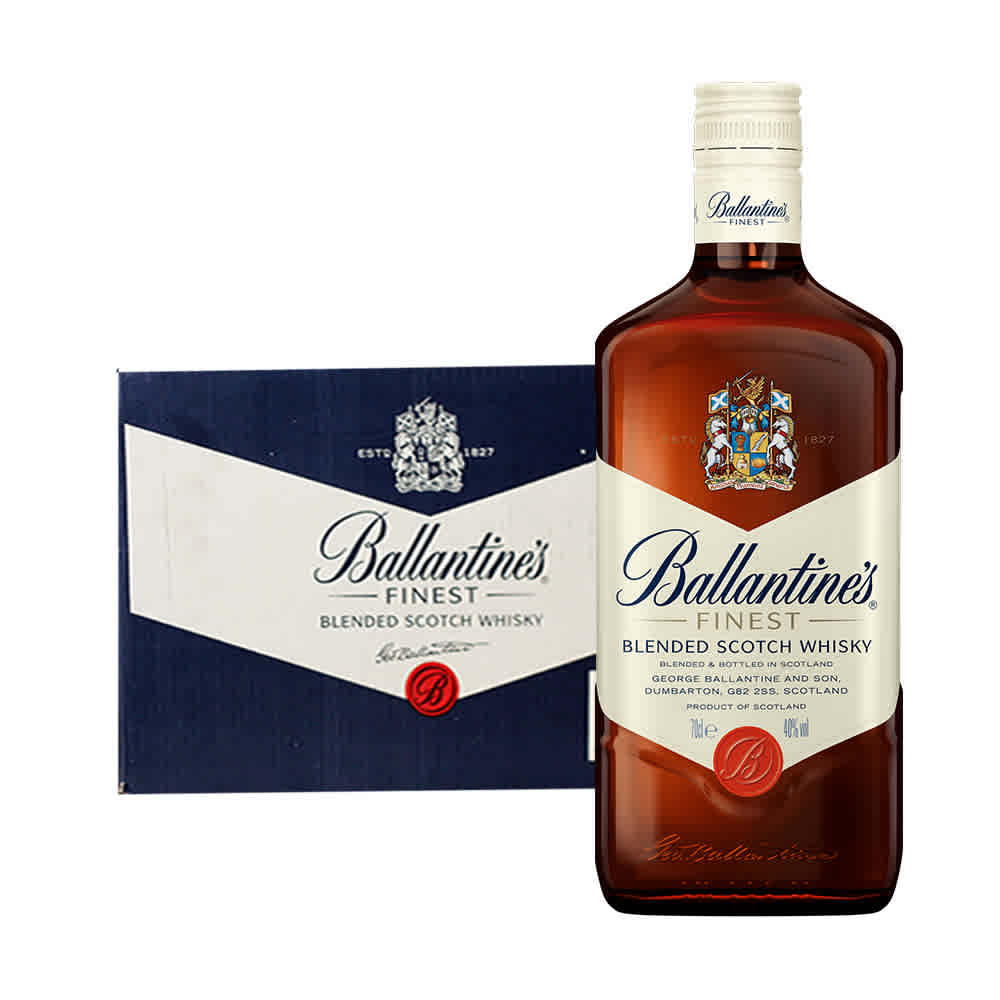 Blended from more than 50 single malts (with particular emphasis on Miltonduff and Glenburgie) as well as 4 single grain whiskies. Ballantine's Finest is a smooth, satisfyingly modern blend, now picking up serious momentum in overseas markets under owners Chivas Brothers.
BALLANTINES SCOTCH WHISKY
Ballantines Finest Blended Scotch Whisky 70cl
Place of origin : Scotland
Sizes : 70CL,75cl +
Weight : 1-1.8 kg / Bottle
Alcoholic Content : 40%-45%
Category : Scotch Whiskeys
Distilled, Blended and Bottled in Scotland.
Size: 750 ml (75 cl)
12 bottles per carton

Send Inquiry